Littleton, Colorado –  Learning music should not be a drudge. It should be exciting, fun even. Littleton School of Music believes nobody needs to have the 'magic fairy dust' to enrol in music lessons. Their greatest aspiration is to improve lives through music. The school offers Guitar, Piano, Mandolin, Ukulele, Trumpet, Upright Bass, Cello, Violin, Saxophone, Viola, Singing, Drums, and Voice classes. The school offers lessons from the beginner level to highly advanced students. They teach all styles of music lessons in Littleton, CO ranging from pop to classical and jazz. It's also the only school around Denver with a singing and voice program through its highly acclaimed Singers Edge Program. The program is open to both adult students and children from ages five. The learners are taught to sing pop, R&B, blues, and country music. 
Littleton School of Music boasts 5-star ratings in Google reviews. One parent had this to say, "The most awesome part of the whole experience has been to see my children learn and grow as musicians.  Not only did I want my children to have a solid foundation in theory and playing, but in collaborating with others in creating music. They may or may not make music on a professional level as adults, but they will always be musicians, and the time they spent developing their craft at Littleton School of Music has been worth every penny," 
The school is one of the largest in the Littleton area. They've gone out of their way to ensure the students and their guardians are as comfortable as possible as they take the lessons. Their classes are roomy and airy, with fitted kitchens and bathrooms and a cozy lounge area where parents can catch up with their work as they wait for their little ones. The lounge has access to free Wi-Fi. Their timetable is highly customized so that parents and the students can fit in regardless of their busy schedules. Littleton School of Music has continued to be a highly acclaimed music school because the team is not rigid. The trainers are innovative, dynamic, and keep on evolving with the music world, which helps them to serve and accommodate everyone that knocks on their doors.
Littleton School of Music takes the excellence of its students seriously. To help students stay on track and focused, they award certificates of merit, trinkets such as colorful wristbands, and trophies for topping in musical tests. Consequently, they prepare their students for upcoming tests with extra lessons, happily setting them up for success. The school engages only exceptional music instructors. Their recruitment process is stringent such that only the highly qualified teachers are hired. Since they believe music lessons should be fun, they equally employ teachers who have warm personalities and fun and can gel with their students – whether kids, teens or adults.
Littleton music school is renowned for its Picture Day. They offer a regular photoshoot day for all enrolled students with a professional photographer. Parents love this as they get to keep a memento photo of their children. What's more, the school engages in philanthropic activities as well. They're a proud supporter of the Rocky Mountain Children's Health Foundation, where they donate monthly to help needy families.
Littleton School of Music specializes in singing and voice lessons. To learn more about them, visit their website or speak to a customer representative at 303-972-7625. They're open for in-person visits at 6905 S. Broadway, Suite 99, Littleton, CO, 80122, USA.
Media Contact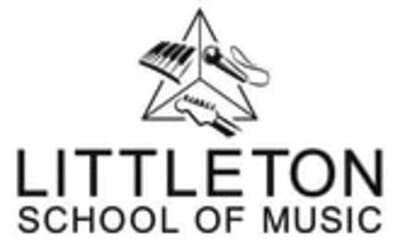 Company Name
Littleton School of Music
Contact Name
Stephan Hume
Phone
303-972-7625
Address
6905 S. Broadway, Suite 99
City
Littleton
State
CO
Postal Code
80122
Country
United States
Website
https://www.littletonmusiclessons.com/